Dance classes and lessons for all ages and abilities! Call us Today! (914) 202-2200
East Pointe Dance, LLC.
11 Rye Ridge Plaza
Rye Brook, NY 10573
read more.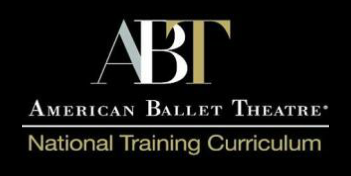 GIVE US A CALL TODAY AT (914) 202 -2200
Customer Login
TUITION & POLICIES
Flexible Summer Schedule!

Pay only for the weeks or days that work for you!

Tumbles Camp (Ages 2.5 - 5)
Summer Camp (Ages 3 - 7)
Summer Intensive (Ages 7 - 18)
Discounts
If you are registering for two or more classes and/or have siblings, please call East Pointe Dance for a tuition discount. We also prorate tuition if you sign up after the third week of class.
Poor Traveling Conditions
In case of bad conditions (snow, ice, earthquake, etc.), you can check our Facebook page for information. Decisions on closures of classes are made 2 hours before classes start, so please check our Facebook frequently for class cancellations. There are no tuition credits given for poor conditions closures; any classes missed due to weather related closings may be made up with another class in the same semester like any other absence.
Payment Policy
Full payment is expected at the time of registration. We accept cash, checks (made payable to East Pointe Dance, LLC), Visa and MasterCard.

A 20% processing fee will be charged on all refund requests. Refunds are also subject to the fee for any classes held before refund was requested.

Refund requests will be accepted until September 19, 2016 for the Fall Semester and February 4, 2017 for the Spring Semester.

Credit for future classes is available if a medical excuse is not provided.

Tuition balances require a payment plan form and must be paid in full eight weeks from the start of the semester with a valid credit card on file.

There will be a $35 charge for all bounced checks.
Absences & Make-Up Classes
When absent from a class, we encourage the student take a "make-up" class. Please ask the instructor or the East Pointe Dance Director to assist you in selecting the proper class. Make-up classes must occur within the semester the class was missed.
If you know in advance you will not be able to attend a class, please notify the instructor and the front desk via email at info@eastpointedance.com.
​
​Student Placement and Classes
Faculty reserves the right to place students in classes which are age approriate and reflective of technical ability

A placement class may be required depending on the class level. Please speak with the EPD Director

Schedule is subject to change based on enrollment

NO BAGGY clothes, gum, drinks, or food permitted in class

Proper dance attire required for every class
Class Tardiness
It is disrespectful to both faculty and students when a student enters the classroom late. Please make an effort to arrive 10-15min before your class starts to prepare and walk into class on time.

If a student is more than 15 minutes late the instructor reserves the right to ask the child to watch the remainder of the class. This is because classes are structured in a format to eliminate the student from injuring him or herself. Once a class starts, the student will not be properly warmed up for class.
Dress Code
Hair- long and short hair must be pulled off the face. A neat, secure bun for ballet and a secure ponytail for all other styles.
Shoes- proper shoes for different styles of dance is required at all times.
Attire- NO denim, khaki, or jeggings. NO shorts with an inseam of 4 inches or less. See class policies for proper attire for each technique. Proper undergarments must NOT be visible.
​*Please notify East Pointe Dance of any medical or developmental issues your child may have so we can properly work with them.